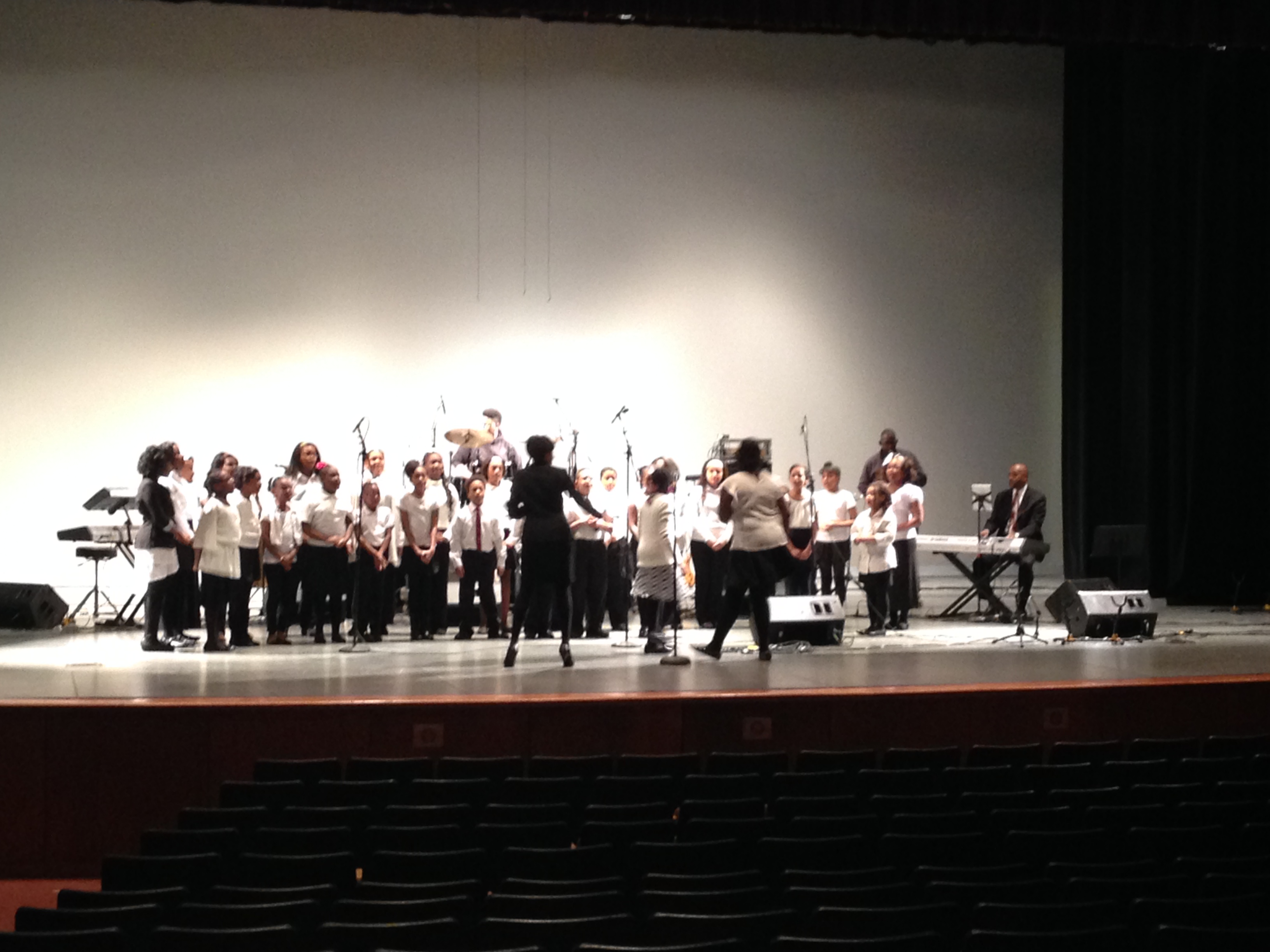 Photo:  Shabazz Academy Elite Choir sound check for Valentine's Day performance at AEOSJ 
Song Selection:    "Tomorrow (A Better You, Better Me)"
Under the direction of Joshua Hicks and assisted by Triquita Hicks, this group of local music ambassadors will sing an opening song tonight and continue to build their live performance experience for their biggest trip ever — a trip to Washington D.C. in April.
"We are truly honored to get an invitation to have 35-40 of our students represent Lansing and Michigan in the National Cherry Blossom Festival.  We hope our story touches the heart of someone who will be encouraged to support the youth by making a donation to help cover transportation and hotel."
"It is one thing to read about Washington DC and the branches of government, but it adds another level of appreciation to be able to visit —and see first-hand how important the achievements, service and sacrifice of many who helped make America great."
CHOIR UPCOMING FUNDRAISER – A music event to raise funds to cover bus transportation and hotel for the Cherry Blossom Festival. 
February 21, 2015 ("A Night of Class")
The concert will start at 6:00pm and doors open at 5:15pm.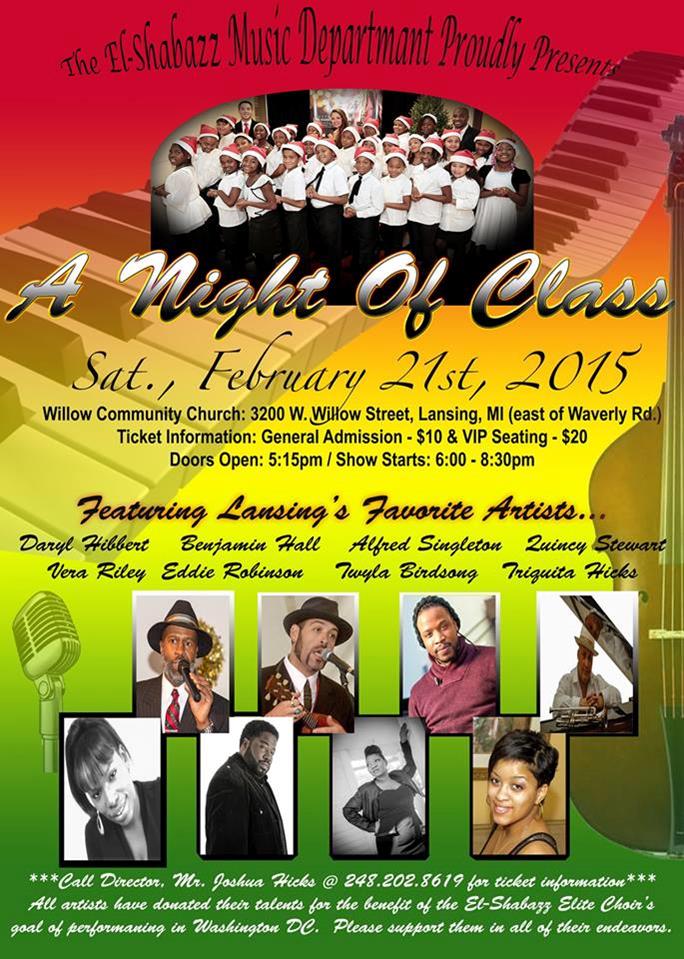 Willow Community Church,  3200 W. Willow Street in Lansing
TICKETS  $10; $20
GET TICKETS tonight or by calling 248-202-8619
DONATIONS:  www.gofundme.com/hz7b2o
"Tomorrow (A Better You, Better Me)"
I hope tomorrow will bring a better you, a better me
I know that we'll show this world we got more we could be
So you should never give up on your hopes and your dreams
You gotta get up, get out, get into it, get it on to be strong
[1:]
If we try, we can fly to a whole 'nother place
All we need is belief and a smile on our face
We can go anywhere we want, any road we decide to take
And we're never, never, never too far from tomorrow today

If tomorrow is light in a place where there's none
Then now is the time to have faith in us all
Ya know we're all in this world and we all can belong
We gotta get up, get out, get over it, get it on to be strong
If we try, we can fly to a place in the sun
All we need is precious dreams and a friend we can trust
We can go anywhere we want, any road that we can take
And we're never too far from tomorrow today
[2:]
Ev'rybody say tomorrow is just for us to share
And we're gonna send our message of love out ev'rywhere
There's a promise of love tomorrow has
Something special and it's something we know will last and last
'Cause we're never far away, never
One thing I can always be sure of
Far away, no never the promise of today
[1]
[2]
[2]
'Cause we're never far away, never
One thing I can always be sure of
Far away, no never the promise of today