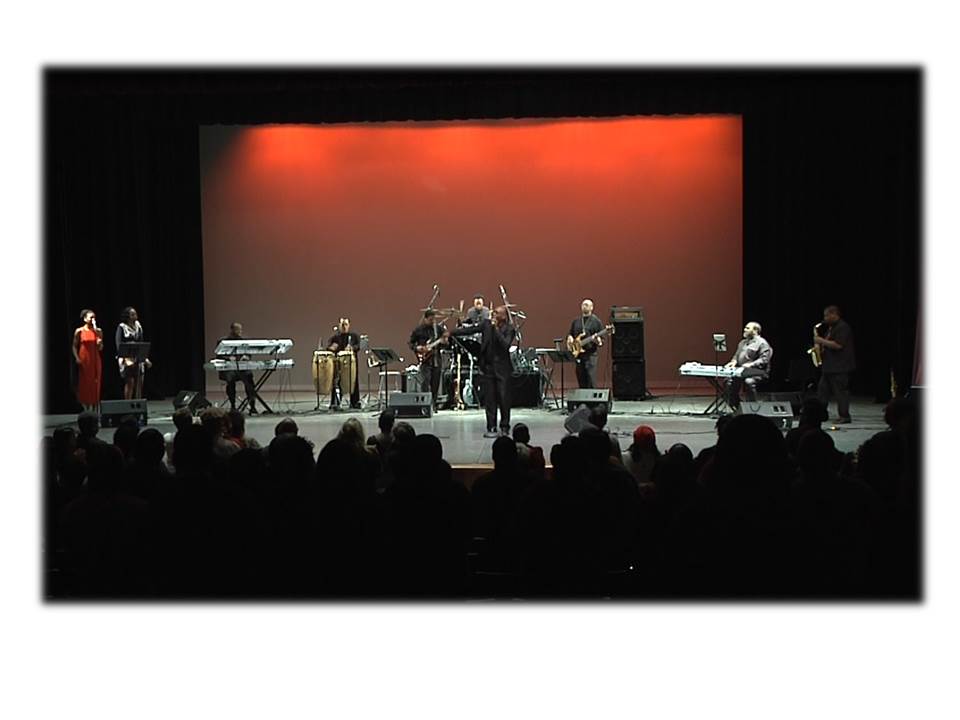 Valentine's Day had been extremely cold with high winds, single digits and blowing snow; except for an area circling the Holt High School Margaret Livensparger Theater.
By the time the final note was sung for the evening,  the winds had calmed and the music had touched many hearts.   There was also evidence that the temperature had risen inside the theater by all of the foot tapping, head bobbing, claps, a few squeals and lots of laughter.
BMRW Promotions would like to thank all of the artists and musicians for a memorable Valentine's Day!
We also extend our thanks to everyone that came out to experience live music in the community.
Thank you Larry Bragg, Motown's Al McKenzie Band, The El-Shabazz Academy Elite Choir under the direction of Joshua Hicks and Traquita Hicks
Thank you 496 West and special guest 12-year-old Kaleb Crowell.
A special thanks to Jeff Miller (Holt Theater Department), Lori,  Larae , Portia , Joyce, Erica, Mozella.
Kudos to TCTV team.  Hearts and red carpet! 
Stay tuned for out next events.  Facebook or www.bmrwpromotions.com
Photos and more coming!