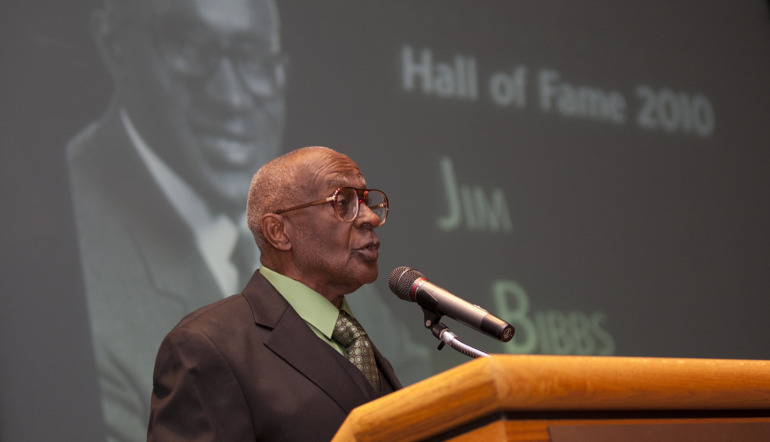 Coach Jim Bibbs is one of six coaches to be inducted into the 2015 U.S. Track & Field and Cross Country Coaches Association (USTFCCCA) Coaches Hall of Fame.  The 2015 USTFCCCA Hall of Fame induction ceremony takes place in San Antonio, Texas on Tuesday, Dec.15, at the USTFCCCA Convention.
The former Michigan State track and field coach Jim Bibbs and wife Martha are often seen at An Evening of Smooth Jazz.
2015 inductees include Barbara Crousen, Bob Lewis, Billy Maxwell, Don Strametz and Gary Wilson.  The coaches are being recognized for their accomplishments as track & field and cross country coaches, and for the long-lasting impact their contributions have had on the sport.
Coach Bibbs is the longest tenured track and field coach in Michigan State University program history
He was the first African-American head coach at Michigan State
During Bibbs' career, his student-athletes won 52 Big Ten titles, earned All-America honors 26 times, claimed three NCAA titles and set two world records.
Bibbs was inducted into the Michigan State Hall of Fame in 2010.