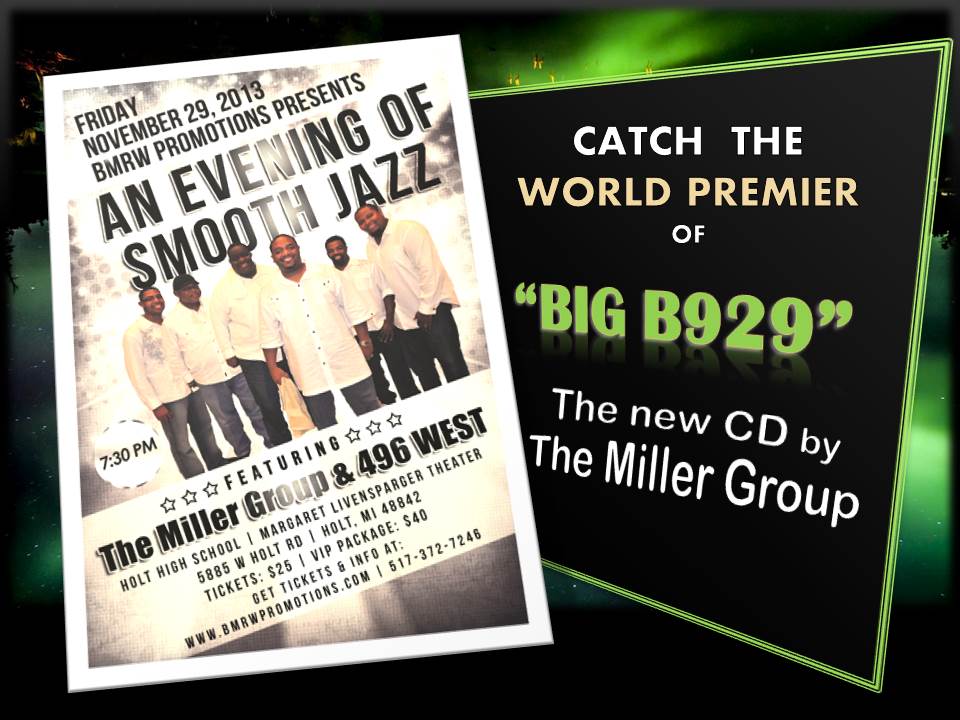 Announcing.…..
The "world premier" of  the new CD from The Miller Group will be unleashed on Friday, November 29th….just in time for Black Friday sales.  
Get Ready!  New music from The Miller Group.
Pick up your copy at An Evening of Smooth Jazz  in Holt, MI.    
Tickets available online, by phone, and at the door.
Don't miss it!