Who is Benny Carter?
Benny Carter was an African American musician, composer, arranger, and bandleader who made major contributions in jazz, helped define the role of the alto saxophone, and whose work helped break down boundaries in the music and entertainment industries.
In the 1940s, Carter became one of the first African American musicians to be accepted into Hollywood. Carter worked as an arranger and composer, who used jazz as background music in productions, when jazz was not commonly accompanying film until the 1950s. Carter's first film was Stormy Weather, which featured an all-African American cast during a time when African Americans rarely appeared in mainstream films.
Benny Carter donated his collection to the Archives Center at the National Museum of American History in 2000. Take a listen to his story:
http://americanhistory.si.edu/smithsonian-jazz/collections-and-archives/oral-histories#BennyCarter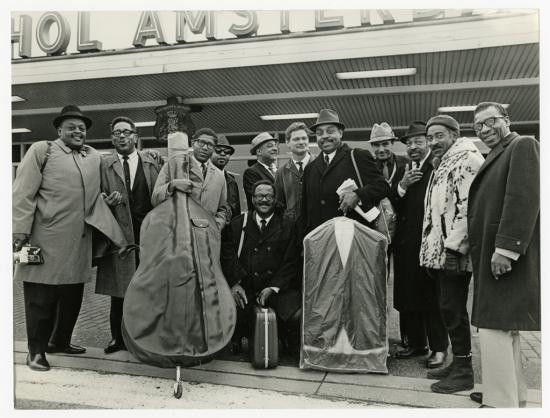 Source:  http://americanhistory.si.edu/smithsonian-jazz/jazz-appreciation-month/featured-musician-benny-carter