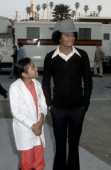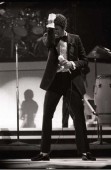 Earlier this week, Essence reported that Tavis Smiley signed a deal with Warner Bros. Television Group to develop a new broadcast and cable scripted TV series with adaptations of his book Before You Judge Me: The Triumph and Tragedy of Michael Jackson's Last Days.  
The book is said to document the final 16 days of Michael Jackson's life.
Before You Judge Me is expected to be published in June 2016.  It is described as a novel that covers Michael Jackson's struggles with balancing fame, social awkwardness and his desires for privacy.