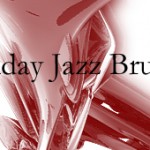 Join Us  at the Capitol City Grille!
Discover one of the best kept secrets in the heart of downtown Lansing — indoor dining, brunch, ambiance and live jazz with 496 West at the Capitol City Grille inside the Radisson Hotel. 
The final two Sunday Brunches of the summer are scheduled for August 8 and August 22 from 11 a.m. to 4 p.m.  Response has been great! Reservations recommended.