We are so excited to share this news about GRAMMY® AWARD WINNER Norman Brown who will be our 2018 headliner for An Evening of Smooth Jazz on Friday, July 27, 2018.
Also appearing are Lansing's 496 West and Detroit Super Singer Angela Davis. A lot of love and some great music is coming!
We thank you for supporting the arts and this live music in the community for 14 years!
Ticket info will be available soon at bmrwpromotions.com, for now – – please enjoy this digitally from Norman Brown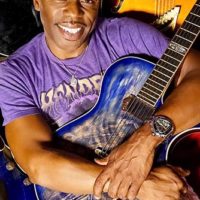 ….