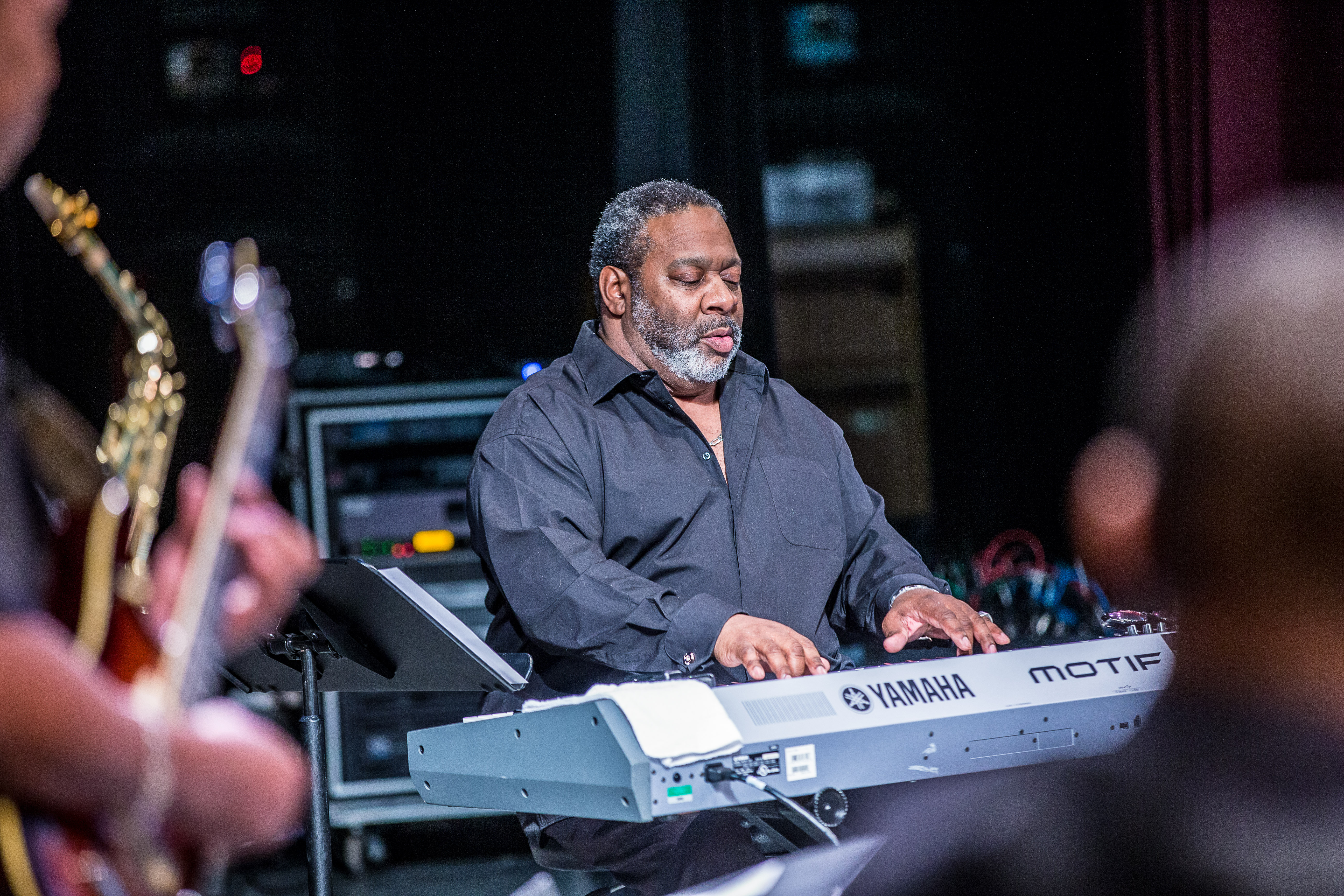 The Al McKenzie musical endeavors are as diverse as his musical interest. From conducting the Buffalo Symphony to teaching jazz music to youth who attend Kids & Jazz, a program sponsored by his non-profit organization In-Accord, in his hometown of Detroit, Michigan. Al has always been unafraid to meet the challenges of his demanding music menu. As his career blossomed, his credits read like a who's who of music. The Spinners, Ali Woodson, Jean Carne, The Four Tops, Mary Wilson, Penny Wells, Norman Conners, The Supremes, The Contours, Etta James, Stevie Wonder, Jennifer Holiday, Kim Weston and Anita Baker are samples of the artists Al has worked with. His quest for new challenges rewarded him with the opportunity to become the Music Director for Motown Records crown jewel, The Temptations.  He even takes time to work with up and coming bands like Lansing's 496 West and share his knowledge of music thru seminars for musicians.
To see him perform is to witness true passion and abandon.
You can catch him with other members of  The Al McKenzie Band in mid-Michigan for a very special Valentine's Day.  The band will  accompany a fantastic three-octave-classically-trained- tenor, Larry Braggs in concert in Holt, MI.
Al is currently promoting his latest full-length CD, "Strawberry Noon" filled with the smooth mature sound we've come to love from Al McKenzie. Al's piano screams with unbridled passion on originals like "If Not For You" and "Rapture", as well as a Vocal feature entitled "Heaven" which reached #13 on the UK Soul Charts.
So invite the friends and family to enjoy a very special Evening of Smooth Jazz on Saturday, February 14th.
Make a memory.