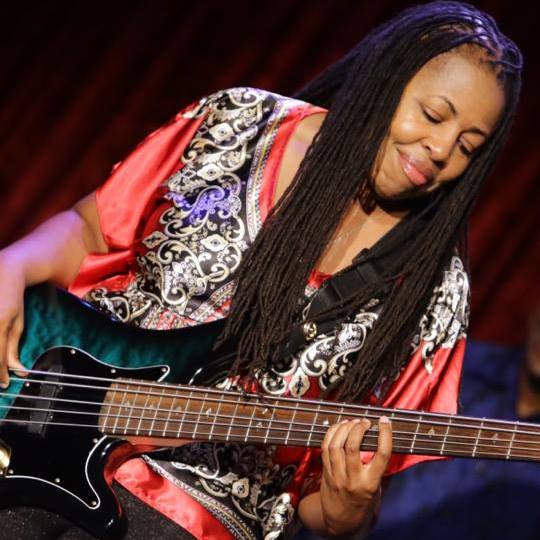 Jazz In Pink's Robin Bramlett was recently described as bass-bumpin" and "highly-skilled".
ADVISORY:  If you plan to check out her performance in mid-Michigan on July 31st it is said that episodes of heads nodding, fingers snapping, and feet tapping often erupt thorough out her performance.
Robin's latest CD  is titled "This Is My Life" and has a mixture of jazz, r&b, neo-soul, and funk.  A few of her very talented friends joined her on on the CD including violinist Karen Briggs, keyboardist Gail Johnson, saxophonists Darren Gholston and Jeanette Harris, guitarist Kat Dyson, and many others.
http://www.robinbramlettmusic.com/