An amazing lineup for An Evening of Smooth Jazz on Friday, July 26th in Holt, MI!
Take a peek below to find out who will be providing the beat for 496 West and for international saxophonist  Jackiem Joyner who is the featured headliner.    
Keep in mind that this is only the drums and percussion 
Keeping the beat for this "music in the community" are……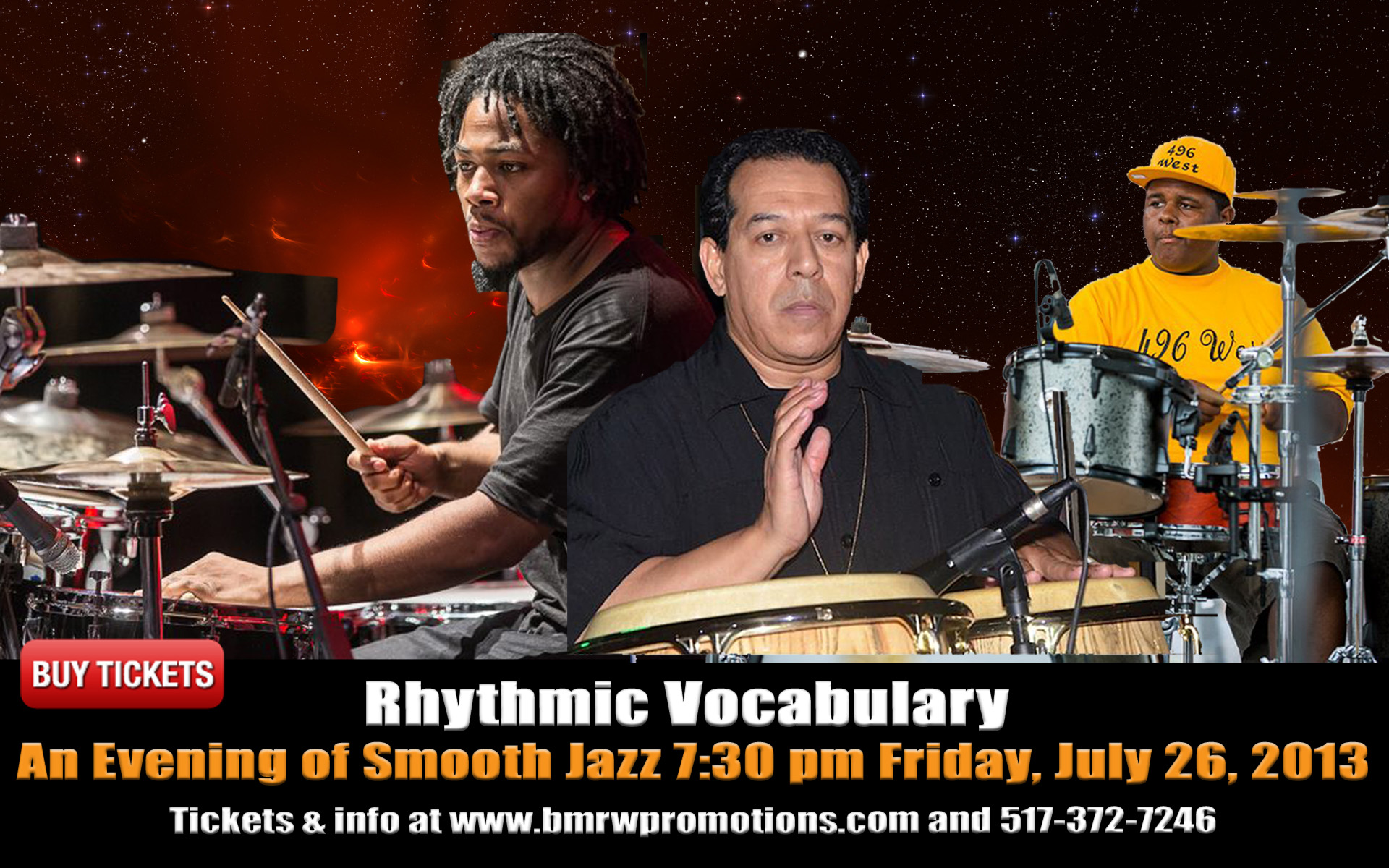 Left to Right:   Chris, Andres, Dennis and Ray (not pictured)
Jackiem Joyner is an internationally recognized saxophonist, Flutist, Composer, Producer, Yamaha Performing Artist.  He comes to mid-Michigan with #1 songs on the Billboard chart, multiple nominations for song of the year by "American Smooth Jazz Awards, and a Debut Artist of the Year award by industry publication Smooth Jazz News.
The Virginia native currently resides in California, but already this year, he has performed in Japan, Russia, Ukraine, Malaysia, Turks and Caicos, Puerto Rico, St. Thomas, Bahamas and many cities in the US.    Jackiem amazes audiences throughout the world with his electrifying live performances; He   caught the attention of trumpeter Rick Braun and saxophonist Richard Elliott who signed him to their record label, the Artizen Music Group.   He is touring with Keiko Matsui
Providing the Beat and Rhythmic Vocabulary
More info to come.   
Ray Johnson
Chris
Andres
Dennis
About the Music
It's difficult to put this music into one specific category because the truth is… there aren't just simple categories of music anymore. But no matter what you call it, you're sure to love it!
Location/How to get Tickets
An Evening of Smooth Jazz will be held at Holt High School in the acoustically designed Margaret Livensparger Theater.
For more information or to get tickets please visit bmrwpromotions.com, like us on Facebook or call 517-372-7246. Tickets are also available locally at Budget Printing Center on Trowbridge Road in East Lansing.
Tickets Now on Sale!  

Individual Seats – $35  
VIP Package – $50 VIP
Group Rates & Fundraiser Options Available
What to Expect
Expect the 2013 edition of An Evening of Smooth Jazz will certainly be a night to remember!
See the bands !
http://www.youtube.com/watch?v=PoKRIcPpPhc http://www.youtube.com/watch?feature=player_detailpage&v=d-nyz96Z_ko
http://www.youtube.com/watch?feature=player_embedded&v=CYklA1fj-1Q
http://www.youtube.com/watch?feature=player_embedded&v=d7ZMIBXvnAM