Concord Music Group is commemorating the 65th anniversary of the jazz record label Prestige Records with digital and vinyl reissues, an online video series and special concert events.
Among the iconic jazz artists who recorded for Prestige are Miles Davis, Sonny Rollins, John Coltrane, Thelonious Monk, Eric Dolphy and Stan Getz.
Congratulations Prestige Records!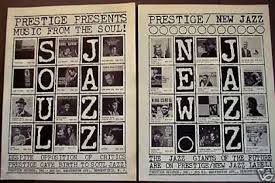 http://www.downbeat.com/microsites/prestige/