Guitarists ought to make a note about a special event taking place in North Carolina.  As many head to the campus of Duke University to participate in the 2013 Guitar Summit it is not too early to start thinking about travel plans for next year.
The Guitar Summit was founded in 2011 by guitarist Kevin Wilson as an opportunity for fellow guitarists, aspiring pickers, artists and others to get together in a relaxed setting to "talk guitar and music". The day-long session developed and it is getting bigger each year.  The event features professional musicians as instructors.  Many have well established recording and performing careers, hit songs, and years of professional teaching.
Unlike any existing guitar festival, the Guitar Summit is creative, collaborative and interactive.  A goal that they have been able to repeat is "bringing every attendee into the conversation".  The courses offer practical instruction on many topics including acoustic accompaniment styles, fretboard harmony, country hot licks, jazz and gospel improvisation, stage performance and recording.  There is also a session on breaking into the music business.
With more than thirty-five years of experience in gospel, jazz, and rhythm and blues, the event founder Kevin Wilson is internationally recognized for his gift that allows him to transcend all contemporary music genres.   He has shared the stage and toured with music legends such as Stevie Wonder, Lou Rawls, The Mighty Clouds of Joy, The Isley Brothers, Ohio Players, Jon B, Tower of Power, and gospel music's queen, the legendary Shirley Caesar. New York native.
Kevin recently completed a European tour and is currently working in the studio on his sophomore project that is slated for release later this year.   The project will include Kevin's original music along with featured vocalists and fellow musicians.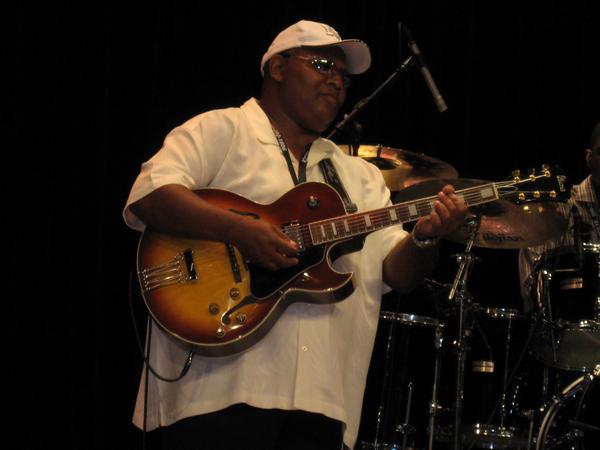 2013 Guitar Summit Itinerary
May 16: Meet & Greet 6:30pm-9:30pm @ The Millennium Hotel Durham NC Live music & food
May 17: Duke University Griffith Theater, seating begins at 9:30am
Clinics: 10:00am-4:00pm
VIP Session: 12:15pm-1:15pm
Dinner Break: 4:30pm-6:15pm
Night Concert: Doors open at 6:00pm
Concert Begins: 6:30pm
Registration: http://youtu.be/TCzdFnj5NfU
http://guitarsummit2013.eventbrite.com/
http://www.youtube.com/watch?v=BPc2AdQX8YI&feature=share&list=UU1cDmwYJxAptvUgg80-ASjA