Saxman Euge Groove featured in Arts fundraiser
Lansing, MI – An Arts Advocacy Committee is expanding their effort to help maintain Holt's performing arts venues in the school district. In all, the volunteers want to raise enough money to ensure that specs for equipment and facilities like the 850-seat Margaret Livensparger Theater are professionally maintained.  They also want to ensure that artists can share their talent with students in the academic classroom and the district's performing arts venues are used to present a variety of music, theater or other cultural arts opportunities to enrich the community.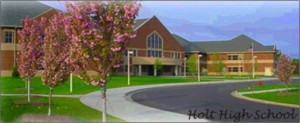 At 8 PM on Saturday, September 17th, the first fundraiser event takes place with a special performance by smooth jazz saxman, Steven Eugene Grove (better known as Euge Groove). After spending Friday the 16th in the classroom with students, Euge will showcase his highly entertaining and charismatic instrumental talent in a concert.
"Every time there is talk about the budget in the district, music and arts are in jeopardy," says Deb Roeske.  This is not a unique situation in Holt as other districts across the state and country could end with cuts in funding for music, theater or any of the arts.  "We want everyone to understand how important the music and arts programs are for our students and to the community".
Many studies cite positive correlations between music and education. Some reference examples of higher attendance, higher graduation rates and even test scores on standardized tests.  A publication by the National Association for Music Education titled "Benefits of Music Education", states musicians are more likely to graduate from college and to own a home.  The same publication also says musicians live longer, healthier lives.
As a former high school band student, Groove certainly understands the benefits of music in the curriculum. His career began with playing the piano in the second grade.  By age ten, he had converted to the saxophone.  At the University of Miami's School of Music he studied classical performance and also discovered his interest in jazz. After college, Groove played with several bands including Expose and Tower of Power before Tina Turner chose him as the Music Director for her 2000 World Tour. His career also includes stints in several backup bands or sessions for artists like Joe Cocker, the Gap Band, the Eurythmics, Huey Lewis & the News, Elton John, Bonnie Raitt, Aaron Neville, Eros Ramazotti, and Richard Marx.  Earlier this year, his 7th CD project titled Seven hit the airwaves.
Coincidentally, the National Coalition for Core Arts Standards (NCCAS) is working to release new, national voluntary arts education standards for fall, 2012. In forty-nine states , curriculum designers, teacher training programs, policy makers and others have used the 1994 NCCAS to determine what K-12 students should know and be able to do as a result of a quality arts education program in dance, music, theatre, and visual arts.
By far, the largest challenge for the fundraiser might be in getting the community excited about a first-hand arts experience or at least curious enough to come out.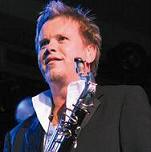 So what are you waiting for?
Add a little jazz to your weekend.
Tickets and information for the September 17th fundraiser concert with Euge Groove are available at http://holt.tix.com or by calling (517) 699-6439.