Information for Prospective Campers and Parents
Hello, prospective camper, and thanks for your interest in our Math and Music Camp! We are looking for students, ages 7 to 17, to join us for a fun and educational week of Math and Music 2016. The camp takes place in Lansing Michigan where there is a lot of history here and a lot of music ….it's on the campus that was previously known as  the Michigan School for the Blind.
We can accommodate approximately 30-35  students and encourage those with math or music interest to attend.
Interested in applying to the Math and Music  Camp?
Camp Registration is Now Open! Here is a link to sign up http://goo.gl/forms/O7Gdg2gkqF
Check for updates about summer camps at  this website and athttps://www.facebook.com/NextYoungPhenom/
Click image for More Camp Info: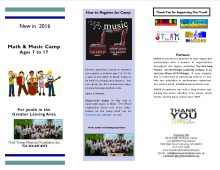 Stay tuned for updates.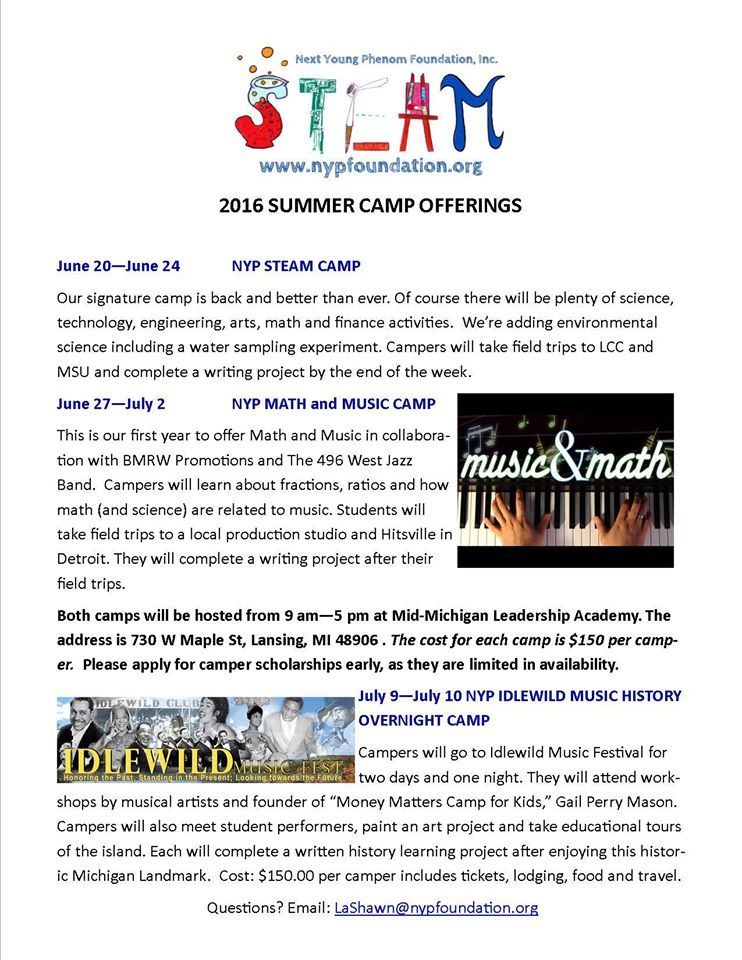 Partners
BMRW Promotions is grateful to have supportive partnerships with a number of organizations throughout the region, including The Next Young Phenom,  the  Jazz Alliance of Mid Michigan, In Accord. If your organization is interested in partnering with us to provide jazz education or performance opportunities, please contact us.
BMRW Promotions has had a long history supporting live music, whether it be shows, music events, mentoring or artists since 2005.