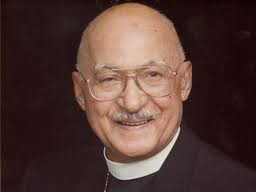 As part of the Grand Rapids Community Legends Project headed by Pete Secchia, a seven and a half foot tall bronze likeness of Lyman Parks was unveiled this afternoon at 300 Monroe Avenue in Grand Rapids, MI. The statue is part of the initiative to recognize the people — past and present — who were influential in shaping the city of Grand Rapids.
From 1971 to 1976, Parks served as Mayor of Grand Rapids.
Parks grew up in southern Indiana. He graduated in 1944 from Wilberforce University and Payne Theological Seminary.
He also served as pastor to congregations in Marion, Indiana; Richmond, Indiana; Ann Arbor, Michigan; and River Rouge, Michigan. He moved to Grand Rapids in 1966, where he took a position as pastor of First Community AME Church. After retiring from First Community A.M.E Church, he was asked to return as pastor of Greater Institutional AME Church in Chicago where he concluded his pastoral career.