Jul 28, 2011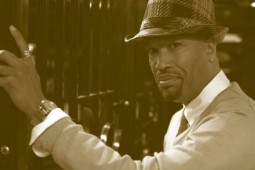 / Courtesy photo
International smooth jazz keyboardist Bob Baldwin will headline An Evening of Smooth Jazz on Friday.
An Evening of Smooth Jazz returns to East Lansing on Friday and performers include international smooth jazz keyboard player Bob Baldwin, as well as the Miller Group and 496 West.
Mid-Michigan-based BMRW Promotions puts together the summer music series, which is in its seventh year.
"We are very proud of it," BMRW spokesperson Charlie Wilson said. "People responded well to our first two concerts, so we decided to make it a series. Stellar artists Gerald Albright, Nick Colionne, Tim Bowman and Euge Groove, among others, have all wowed the audience…"
Over the years, the event has grown and moved to larger venues accordingly. Its current venue is in the Holt Performing Arts Complex's Margaret Livensparger Theater.
As for this year's headliner, Baldwin is up for the 2011 International Instrumentalist of the Year (Canadian Wave Award) and has released over a dozen full-length albums.
The keyboardist's latest release, "Re-Vibe," debuted No. 14 on the Billboard Jazz chart earlier this month.
Opener the Miller Group brings jazz rooted in North Carolina to the show. Jazz group 496 West has a strong Lansing fan base, thanks to the band's soul-drenched, smooth jazz. For information, go to www.bmrw promotions.com.
Show details: An Evening of Smooth Jazz featuring Bob Baldwin, the Miller Group and 496 West, doors 7:30 p.m. Friday, July 29, the Margaret Livensparger Theater (Holt Performing Arts Complex), 5885 W. Holt Road, Holt, 372-7246. Tickets are $38 each and there are a limited number of pre-concert VIP packages also available that include admission to the hospitality green room and complimentary appetizers.
Pre-show: "Meet & Mingle" with some of the artists performing at a live jazz preview, 6-9 p.m. Thursday at Enso, 16800 Chandler Road, East Lansing, free.
(To read the  lsj article in its entirety  click here +>   Bob Baldwin up for instrumentalist of year award)