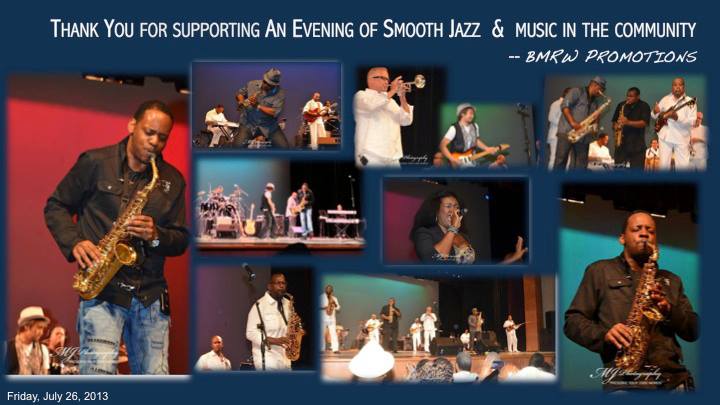 Here's what people had to say about An Evening of Smooth Jazz….
David Brown It was a fantastic concert!
Linda Price Great concert
Tamara Yates  This man is going to town!! Jackiem Joyner!!!
Jeff Gregory – I'm back from the big gig in Lansing… It was a great show and I had a great time playing with "496-West". I hope I get invited back. Jackiem Joyner and his band were incredible! He is my new "favorite" sax player. All the talent and a heart for God.
Ernest Cabule He  (Drummer Raymond Johnson) was a beast!!! Great show!
Scherry Scott A great show!!!
Marcia Civils Great concert!
Michael Jennings I TRIED TO TELL YA'LL IT WAS FANTASTIC! CONGRATULATIONS BMRW ON ANOTHER GREAT SHOW!
Judy Robbins Great time
Vivianne Robinson – Outstanding evening if music and friends at An Evening of Smooth Jazz with 496 West and Jackiem Joyner! We had never heard if Jackiem now we're new fans!
Bettye J Thomas-Gilkey …. the concert was phenomAwesome!! Thanks for bringing top notch entertainment to Lansing.