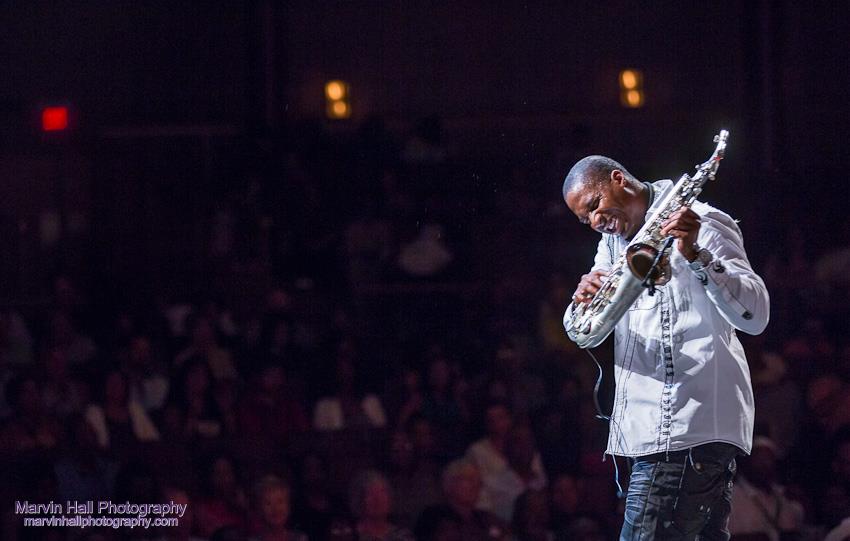 In his first visit to mid-Michigan, Eric Darius did more than just entertain with an energetic show on a hot summer night.  He "Eric-fied" the crowd at the Holt Margaret Livensparger Theater on Friday night. 
After his first few notes, the audience was obviously impressed by the sax man's sound and was ready for more.  Eric Darius, who started experimenting with song writing at age thirteen, talked to the crowd through his instrument.  For more than 75 minutes there was jazz, Hip-Hop, R&B, Soul, and Rock and the sounds of heartbeats—on and off stage.  As he made it to the audience several ladies were enchanted with serenades. Before arriving in mid-Michigan Eric Darius had explained that he likes "connecting with people through my music".   And from the audience reaction with a standing ovation and a unanimous chant for a call back, he did just that.  
 "The show was crazy", said Mike Jennings
"He (Eric Darius) loves what he does and he exudes it" said Harold Brown who has attended the annual "An Evening of Smooth Jazz" series for several years.
Photo Credit:  Marvin Hall