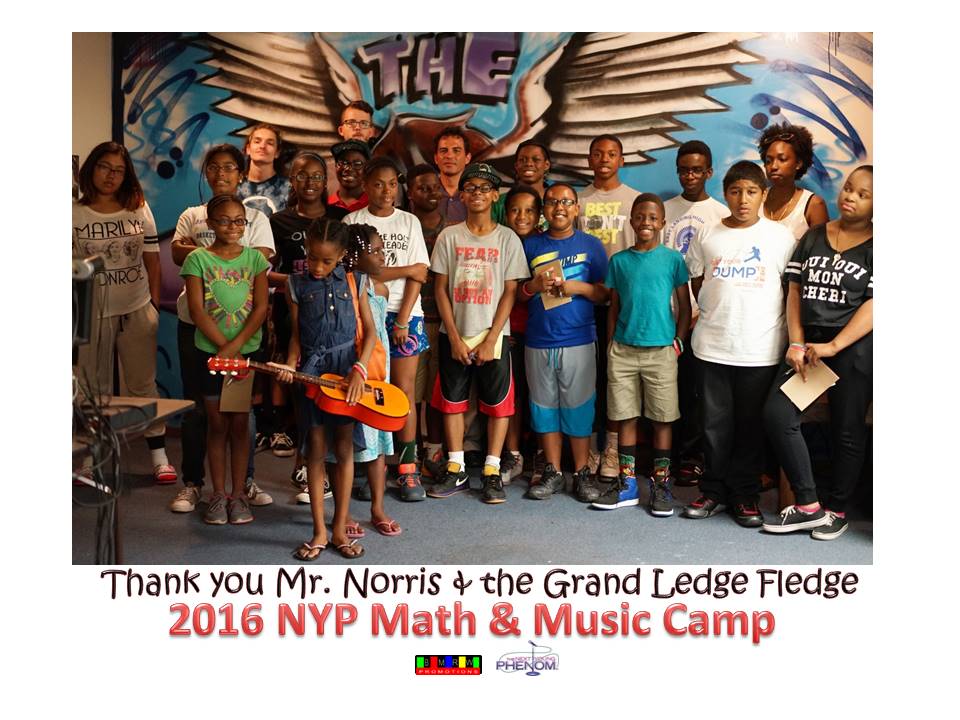 We just wrapped up our  first Math and Music Camp!
What a great week!
On behalf of BMRW Promotions, The NYP Foundation and 496 West, we thank each of the presenters for speaking to and sharing with our "Campers" who experienced crazy math and music this week. We are also grateful for all of the volunteers, chaperones and parents who pitched in to help make the Math & Music Camp 2016 a huge success!
More will be shared at a later time but we couldn't wrap up our week, without expressing our gratitude for the time and effort you took to allow ou…r students to create a memory that will certainly last a lifetime.
BMRW Promotions
NYP Foundation
"You can teach a student a lesson for a day; but if you can teach him to learn by creating curiosity, he will continue the learning process as long as he lives." ~Clay P. Bedford
2016 NYP  Math & Music Camp
Grades: 4th thru 12th
2016 Camp Location:  Mid Michigan Leadership Academy, Lansing MI
Interesting: A team of multidisciplinary researchers studied a group of MSU Honors College graduates from 1990 to 1995 who majored in science, technology, engineering or mathematics, or STEM. They found of that group, those who own businesses or patents received up to eight times more exposure to the arts as children than the general public.