Remember, on May 13th, Mom's the word!  Celebrate this Mother's Day with live jazz and a view!
Click button

Save Time!
Order your fresh flowers with your reservation and they will be available when you arrive.
No delivery charge as long as you order before 12pm on Friday May 11th.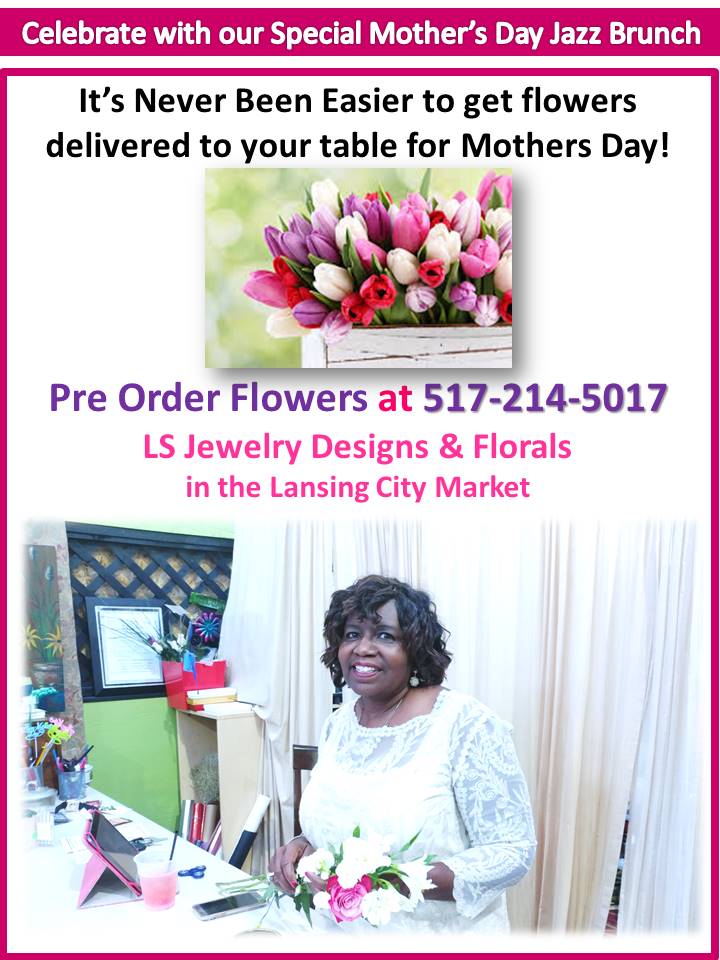 ******
Click button

Join us on Sunday, May 13, 2018 in The VIEW at Cooley Law School Stadium for an amazing celebratory jazz brunch buffet served from 12 noon to – 3:30 pm. Enjoy everything from elegant eggs to chicken and waffles, seafood gumbo, collard greens, steamed vegetables, corn bread, chilled salads and baked macaroni and cheese. This Mother's Day celebration includes non-alcoholic beverage, coffee, juice, and delicious homemade desserts. Lansing's 496 West will provide a live musical backdrop to brunch.
Reserve your table today for those special Moms. Invite the whole family to join you or come with a group of friends.   Brunch reservations are available from noon to 3:30 pm and reservations are highly suggested for Mother's Day Brunch.
Reservations won't last long so visit www.bmrwpromotions.tix.com or call  [517-372-7246]. Please leave your name, phone #, preferred seating time, and number of guests.
WAKANDA SPECIAL